Danielle's Upcoming Events
There are no upcoming events.
Highlights of Danielle's Past Events
IALD Enlighten Americas 2016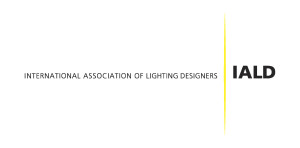 The International Association of Lighting Designers brings together lighting professionals from across the globe to discuss current issues and trends in lighting. IALD's Enlighten Americas 2016 will take place in Puerto Vallarta, Mexico.
Watermark Conference for Women

Watermark is a community of executive women in the San Francisco Bay Area, whose mission is to increase the representation of women at executive levels to drive innovation, human development and economic growth. Celebrating its 21st anniversary this year, the Watermark vision is to ensure women are able to make their mark in and for their companies, their careers and their communities by providing programs focused on connection, development and advocacy. The women of Watermark have created and led the most innovative and successful enterprises, contributing to all aspects of business, non-profits, technology, media, education, healthcare, law, government, and society. Founded in 1993 as the Forum for Women Entrepreneurs (FWE), Watermark has since expanded to include women leaders in all disciplines and industries.
Girls Lounge at CES 2016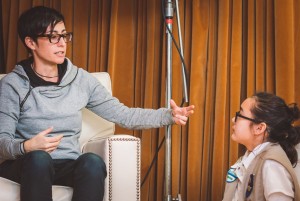 Danielle Feinberg was a guest of The Girls Lounge at CES 2016 in Las Vegas, Nevada. It was an empowering event for girls and women alike, featuring talks with a national group of Girls Scouts, a celebration with an award-winning girls robotics team, a screening of the documentary "CODE: Debugging the Gender Gap" and a panel featuring United States CTO Megan Smith, Girl Scouts CEO Anna Maria Chávez, IBM's Global Chief Creative Officer Joanna Peña-Bickley, CODE director Robin Hauser Reynolds and Feinberg.
TED Talks Live: Six nights of talks on Broadway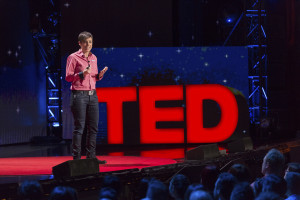 Danielle Feinberg spoke on November 5th & 6th for the Science & Wonder portion of the TED Talks Live event in New York City. TED Talks Live brings six nights of curated TED Talks to the Town Hall Theater in New York City. Each night covers one of three powerful themes: The Education Revolution, War & Peace, and Science & Wonder. These talks are a thought-provoking mix of talks, short films, performances, stories and more, hosted by author and comedian Baratunde Thurston. This was the first TED event in New York City open to the public.
Girls Innovate, St. Catherine's School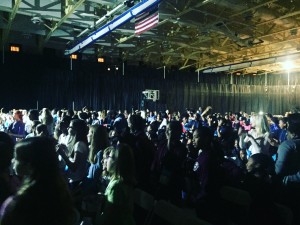 1200 girls from across Richmond, VA came together for the very first Girls Innovate day at St. Catherine's School. The event featured dance performances by Miral Kotb's dance troupe iLuminate and speeches by Megan Grassell, founder of Yellowberry; Shiza Shahid the co-founder and global ambassador for the Malala Fund; VCU Professor of Engineering Rosalyn Hargraves; Reshma Saujani, the founder and CEO of GirlsWho Code and Danielle Feinberg, Director of Photography for Lighting at Pixar Animation Studios. The girls also participated in a giant design challenge with littleBits, the easy-to-use electronic, magnetically attached, building blocks that empower you to invent or prototype anything with ease.
Ohio Educational Technical Conference 2015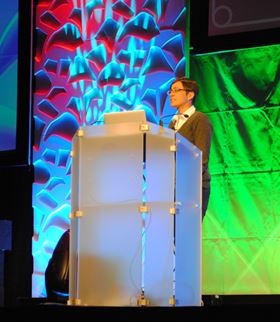 OETC 2015 Highlight: Pixar Animation's Danielle Feinberg -  A Life Empowered by Code During her keynote address at OETC 2015, Danielle Feinberg, director of photography – lighting for Pixar Animation Studios, viewed the world through the lens of code—sharing lessons from her life, highlighting the power of technology to create, and affirming the importance and value of education in realizing dreams. Feinberg's love of combining computers and art began when she was just eight years old and first programmed a Logo turtle to create images.
More...
Clinton Foundation: From STEM to Success: A No Ceilings Conversation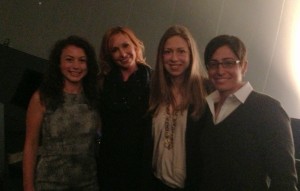 On Monday, June 23, 2014 Clinton Foundation Vice Chair Chelsea Clinton will host
From STEM to Success: A No Ceilings Conversation
– the fourth in a series of live and virtual dialogues designed to hear directly from girls, women, men and boys about how to support and expand opportunities for women and girls globally. Moderated by Kari Byron, Co-Host of Discovery Channel's Mythbusters,
From STEM to Success: A No Ceilings Conversation
will bring together middle and high school aged girls as well as Debbie Sterling, Founder/CEO of GoldieBlox and Danielle Feinberg, Director of Photography from Pixar Animation Studios, to talk about how a STEM-based education can lead to a successful career. The event will take place at the planetarium in the Denver Museum of Nature and Science in Denver, Colorado. This conversation series is part of the Clinton Foundation's initiative,
No Ceilings: The Full Participation Project
, which seeks to advance the full participation of women and girls around the world. These conversations will be used to shape and inform the work of the initiative, which is focused on making an evidence based case for full participation. Prior No Ceilings conversations have addressed the progress and challenges on issues related to girls, education, and the workforce.
Made with Code Launch Party
Danielle Feinberg speaks at the Made with Code Launch Party in New York City. Made with Code is an initiative, sponsored by Google, to inspire girls to pursue coding and computer sciences.
Conference on World Affairs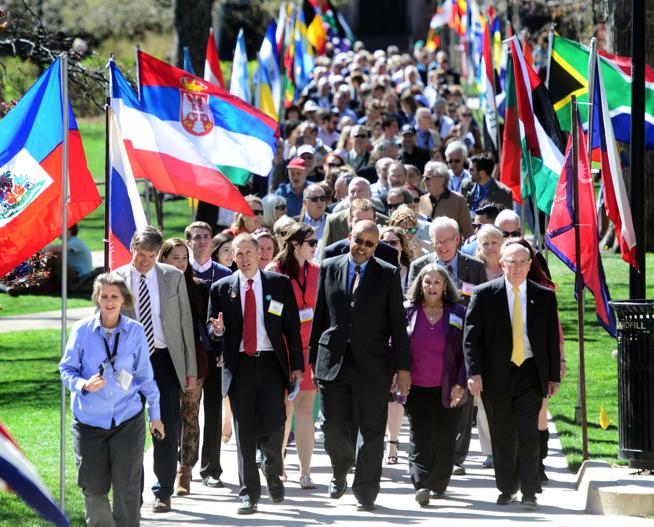 The Conference on World Affairs The conference started out as a forum on international affairs, but, morphed into a discussion on a multitude of topics. The core of the conference consists of panel discussions, usually with 3-6 panelists, on topics such as music, art, literature, environmental activism, business, science, journalism, diplomacy, technology, spirituality, the film industry, pop culture, visual arts, politics, medicine, and human rights. Half of a panel typically consists of experts on that panel's subject, and half with people having no professional connection to the topic, who offer fresh perspectives and insight. Only a one-line topic for the panel is announced two or three weeks before the conference. The panelists are given no other direction or guidance about what they should say. Each year the conference hosts over 100 panelists, and conducts over 200 sessions. All sessions are free and open to the public and are held in rooms varying in capacity according to anticipated popularity, from 50 seats to 2000. The total annual attendance of all the events at the 62nd Conference on World Affairs (in April, 2010) was estimated to be over 92,000. Numerous distinguished people have served as panelists over the years, including Patch Adams, Betty Dodson, Buckminster Fuller, Adam Hochschild, Arianna Huffington, Andy Ihnatko, Molly Ivins, Henry Kissinger, Paul Krugman, George McGovern, Ralph Nader, Yitzhak Rabin, Eleanor Roosevelt, Studs Terkel, and Ted Turner.
What? Not tired yet? A few more…
SINFO 23, Lisbon, Portugal, 2016
IALD, Baltimore, MD, 2015
PLASA, London, England, 2015
Showlight 2013, Cesky Krumlov, Czech Republic, 2013
Nordic TD Forum, Reykjavik, Iceland, 2013
Girls Who Code, Summer Immersion Program, 2013-Current
SIGGRAPH, Los Angeles, CA 2012
Nordic TD Forum, Copenhagen, Denmark, 2009
SIGGRAPH, Los Angeles, CA 2008
TIF Animation Festival, Tokyo, Japan 2003
AAUW Tech Trek Girls STEM Camp, 2003-Current